Seek the Future You Deserve
With Help from a Seasoned Attorney
Serving Clients Throughout Indiana
Litigation & Bankruptcy Attorney in Indianapolis, Indiana
It's no secret that life can be unpredictable. When an unforeseen circumstance threatens to throw your life off course, discover how a skilled attorney can help you fight for a fair outcome. At the Law Office of Steven Lovern, I represent clients facing collections lawsuits, problems with debt, criminal charges, and other issues that inhibit their futures. Reach out to me in Indianapolis when you need to pursue a fresh start. I'm ready to help you choose a path that best fits your needs, whether it involves litigation, bankruptcy, or another legal action.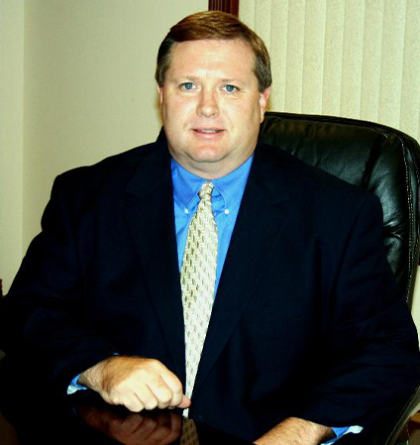 Steven Lovern
Attorney at Law
After listening to an attorney's presentation at a high school career day, I knew that I wanted to one day pursue a career in law. In 1985, I became the first attorney in my family, earning my J.D. from the Capital University Law School in Columbus, Ohio. I later opened my own firm in 2000, where I now proudly represent clients in Indianapolis and statewide. Whether you need litigation counsel, advice on the bankruptcy process, or defense against a criminal charge, let me be the one to help. Learn how I can be your legal advocate in Avon, Plainfield, Brownsburg, Danville, or Martinsville, Indiana.
MORE ABOUT ME
Why Work with Me?
Personal Service
When you hire me, you get me, not an assistant or a paralegal. At the Law Office of Steven Lovern, my clients always come first. I recognize that the results of your case will likely have a significant impact on your future, which is why I'm committed to working one-on-one with you every step of the way.
Honest & Experienced Advice
Having spent decades practicing law, I'm prepared to use my knowledge of the industry to guide you through your case. I'll lay out your options for paths forward and educate you on the potential outcomes of each. You'll always get the final say on any decisions. My job is to make sure it's an informed one.
Protect Your Finances & Your Family
Financial problems are some of the most overwhelming to face. Whether they involve collections lawsuits or a mountain of debt, it can be difficult to see the light at the end of the tunnel. You shouldn't have to handle these types of headaches alone. Start working with an attorney who knows how to navigate the legal process and help you seek the financial freedom you deserve.
At the Law Office of Steven Lovern, I provide skilled defense representation to clients faced with debt collection lawsuits. Tell me when you need to stand up against your creditors; I'm ready to help you fight back. I also advise Indiana residents on their options surrounding bankruptcy and how it can help them discharge their debts and provide them with fresh starts.
Resolving your financial issues now will benefit not only you, but it will also help your family members down the line. Another great way to protect your loved ones is by creating a comprehensive estate plan. By outlining your final wishes, you can save your family from stress after you're gone. Reach to my firm when you're ready to draft a will that sets your loved ones up for success.
Both you and your family deserve a future uninhibited by legal issues. Contact me at the Law Office of Steven Lovern when you need defense against a debt collection lawsuit or guidance on bankruptcy. From my office in Indianapolis, I proudly serve clients statewide, including Avon, Plainfield, Brownsburg, Danville, and Martinsville, Indiana. Request a free phone consultation today.